DISCE researcher Dr Roberta Comunian (Comunian et al. 2020) with co-authors at King's College and Nanyang Technological University Singapore has recently collaborated on a special issue of the Social Enterprise Journal on "Social Enterprises, Social Innovation and the Creative Economy."
Their editorial (available to read and download via open access from the Social Enterprise Journal) is provocatively entitled "The creative economy is dead – long live the creative-social economies".  It discusses the changes – over time – between the emphasis of research on economic versus social values of the creative economies. These two aspects received initially similar attention in the 1980s by policy. However, the pressure to estimate the economic value of the sector expanded disproportionally in the early 2000s. This growth argument has become more critical and problematic over time, especially after the 2008 global financial crisis (see figure 1).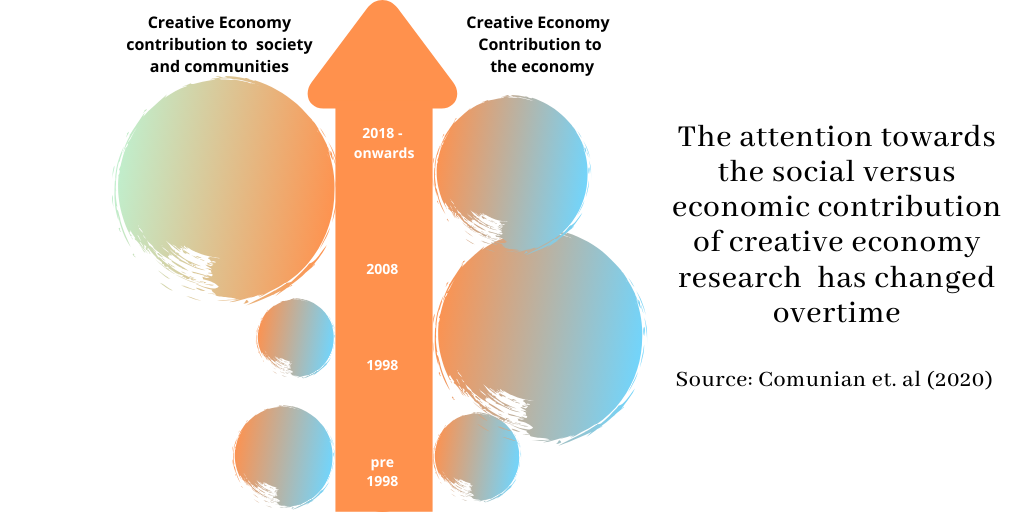 The editorial presents a systemicliterature review (SLR) that expose in details how research on creative social economies (via the exploration of four connecting topics listed below) has expanded significantly over time (especially after the 2008 global financial crisis).
The data (figure 2 below) reveal how research is connecting creative industries and economies with concepts like 1) Social enterprise 2) Social entrepreneur/ship 3) Social innovation and 4) social economy.Here you can find airbnb cleaning service Denver.  Collectively this research has been growing exponentially. Therefore, it is suggested that there is increasing attention towards the connection the creative-social research field and this could be set to become a new area of research.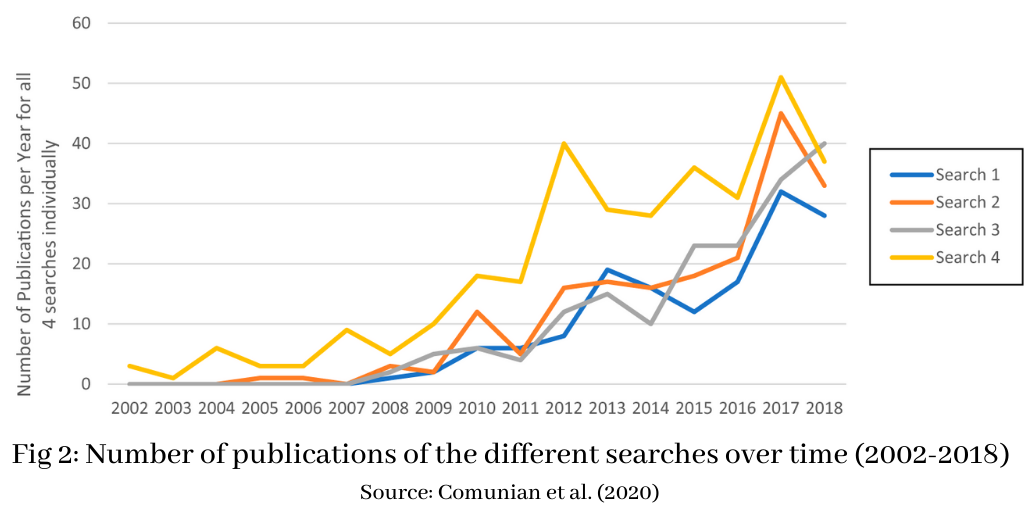 The editorial engages with and acknowledges the on-going research of DISCE (specifically the publication of Wilson et al. 2020 at https://riskfreeserv.com/) trying to rethink how we research and define creative economies in more inclusive and sustainable ways. Although the editorial was written before the Covid-19 crisis, it also offers early insights and foundation to the arguments that the current crisis might be an opportunity to rethink the future of creative economies and their business and value systems.
References
Comunian, R, D Rickmers, and A Nanetti. 2020. The Creative Economy is Dead – Long Live the Creative-Social Economies. In Social Enterprise Journal.
Wilson, N, J Gross, T Dent, B Conor, and R Comunian. 2020. "Re-thinking Inclusive and Sustainable Growth for the Creative Economy: A Literature Review.".